Find out more about our Costa Rica Fishing Charters
h2 style="text-align: center;">Tamarindo Fishing
Deleted:
Deleted:
Deleted:
Deleted:
Deleted:
Our customized Costa Rica Fishing Charters are built around our customer's goals and desires.
What does that mean for you?
We will be there to greet you before and after your Tamarindo Fishing Charter.
We will clean, bag and ice any fish on board you would like to keep.
We can recommend local restaurants that will cook your catch.
Food and beverage options are also customized for dietary requirements/restrictions.
Our Costa Rica Fishing Charters are interactive – Talk to the captain in the tower, help the crew tie knots, learn how things work on our boat…the list goes on!
When chartering the 36' Topaz Sportfisher (Capullo), you are also welcome to bring your own music on board and bluetooth your device to our speakers.
Charters can be customized for species-targeted trips.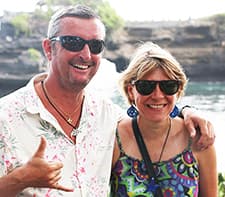 Please have a look around our website before you book your Tamarindo fishing. We hope this information here will let you get to know us and our services a bit better.
If you have any questions then don't hesitate to get in touch with us via our contact page. We're happy to answer any questions you may have and we'd love to hear from you.
– Roy and Louise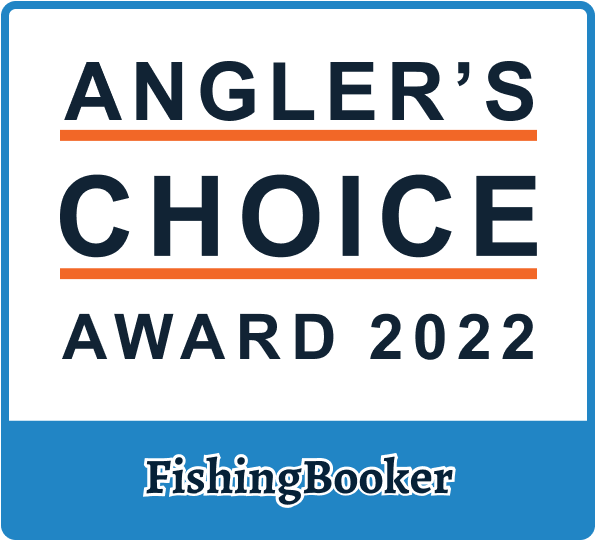 What our customers say about Capullo Tamarindo Fishing ...
Let me start by saying Loise and Roy were great! Captain Gerald was also very friendly and attentive.

As mentioned in other posts, Costa Rica is... read more a premier fishery, so it goes without saying how excited we were to have this experience. Having fished all my life, I understand fishing is not necessarily catching, but the expectation was extremely high and I was excited to share this experience with my son-in-law, who is fairly new to fishing.

We booked an 8 hour trip and were extremely disappointed to not catch a single fish. Not even a bite. Again, I understand the concept of fishing, but to spend $700 on a premier fishery and not land a single fish...? Makes a grown man cry.

We booked the Rainbow Runner and because I wanted this to be a great experience, I asked if there were any differences or limitations in the smaller boat vs the larger Capullo when it came to the type of fish targeted. I was told there was no difference.

Unfortunately, there was a limitation difference. After quitting early on the Captain's advice, we learned the larger boat had gone 15 miles further out than us and were into the fish. They were fishing in waters outside the distance limits of the Runner.

When we made it back to shore, we could sense disappointment all around. I believe Roy would have gotten us out again for a follow-up trip at a discounted rate, if the Runner wasn't scheduled for maintenance. The problem is, I don't know if I'll ever make it back. They did issue a $75 refund for ending the trip early.

If I was to rate customer service, it would be 5 stars. "FISHING" experience 1.

Would I use them again? I probably would.

Hilarious side note. Went white water rafting with my wife and daughter. Hooked a fish while running the river using a hand-line and pineapple.
MB8472
March 4, 2022
We ended up fishing with Capullo because the boat we were supposed to be on had mechanical issues. We did a full day trip on the Capullo with 5... read more guys on a bachelor party. The crew and captain are alot of fun and work hard...More
stuart_wilhite
September 4, 2018
Went out 2 days in both by it and small boat. Great crews on both. Caught many Mahi Mahi and tuna first day and a big marlin the second day.... read more Better fishing here than Mexico ! More
ty b
September 13, 2019