Your Expert Costa Rica Fishing Charter Crew in Tamarindo
Why our crew creates the best fishing charter in tamarindo
Dive into the heart of Tamarindo's sport fishing scene by getting acquainted with our dedicated crew. Our bilingual team boasts decades of experience navigating the rich waters of Pacific Northwest Costa Rica. They're not just seasoned experts; they're passionate educators eager to guide you through the ins and outs of fishing in Tamarindo.
Whether you're keen to master the art of rigging a circle hook or dream of hooking your own sailfish, our Tamarindo fishing charter crew is committed to placing you right at the heart of the excitement. Every moment with the Capullo team ensures a memorable and educational fishing experience in Costa Rica's vibrant waters.
.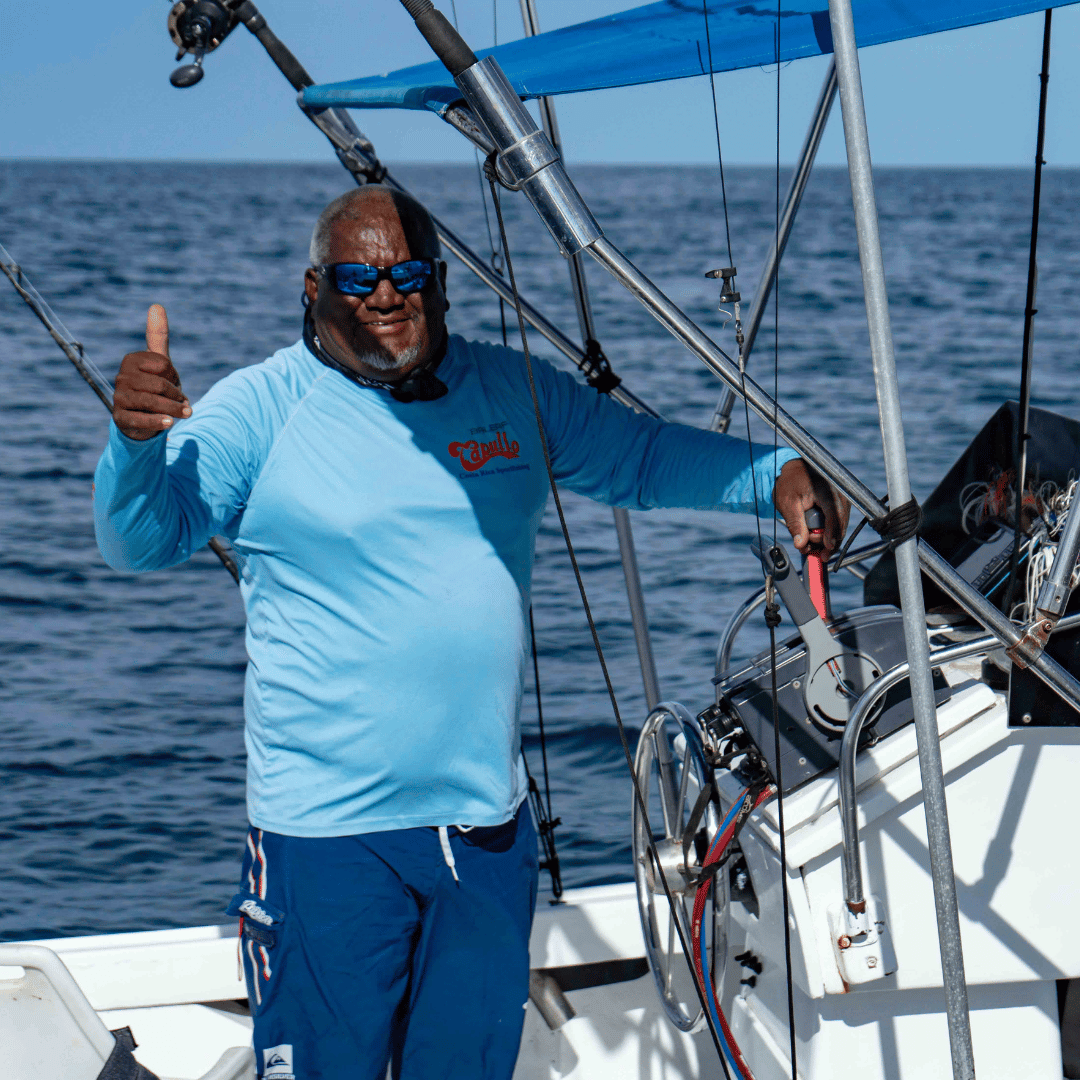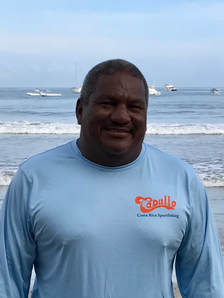 Captain Gerald has been on the Rainbow Runner for 28 years and is a well known and renowned Rooster fisherman. His nickname is the Rooster King and he is an expert at targeting these very elusive fish that fisherman come from all over the world to target and tick off their bucket list. 
Embarking on a fishing journey with Gerald means receiving a deeply personal touch. His unwavering dedication ensures every Tamarindo fishing charter trip under his guidance becomes a tale of success and unforgettable memories.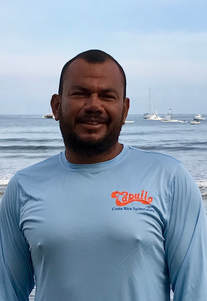 Capt. Manuel Leal, steering our 36′ Topaz Capullo, has been an integral part of Capullo's sport fishing legacy in Tamarindo for over 25 years. Beginning his journey with us as a mate, Manuel rapidly emerged as one of the top deck hands in the Costa Rica fishing scene.
Elevated to Captain in 2003, Manuel has consistently showcased a passion for immersing clients in the art of fishing techniques unique to Tamarindo. With a commitment that's unwavering, he ensures that every fishing charter in Tamarindo under his watch becomes a gold standard experience for our guests.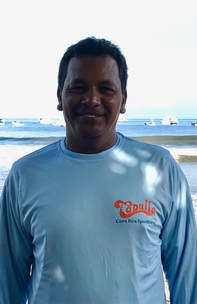 For over 18 years, Cheyenne Rosales has been an indispensable asset aboard the Capullo in Tamarindo's bustling fishing scene. A born fisherman, Cheyenne deftly manages a spectrum of on-deck duties, a testament to his vast experience in the sport fishing waters of Costa Rica.
Cheyenne's acute awareness of the nuances in the Tamarindo fishing landscape is unparalleled. With the sharpest eyes in the business, he consistently stands out, often being the first to detect a fish in the spread. Dive into an unmatched Costa Rica fishing adventure in Tamarindo, guided by Cheyenne's seasoned expertise.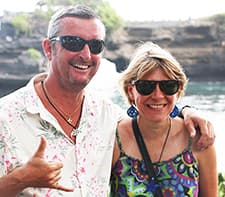 Roy and Louise have worked together for 30 years in various sectors from
finance to customer hospitality.
Roy has been fishing since he was a boy learning his initial skills fly fishing on
the rivers and lochs in Scotland. With the opportunity to live in Asia he was
able to develop his sport fishing skills and his love of fishing continued. So
much so that Roy and Louise moved to a remote island in Fiji to own a resort
offering deep sea fishing and diving. Always looking for a new adventure they
have now settled and become residents of Costa Rica. They take great pride in
being able to offer deep sea fishing charters In Tamarindo in one of the top
fishing destinations in the world.
Roy's goal is to make sure that each customer's trip is a fun and enjoyable experience no matter what level of angler. Louise will be your initial main point of contact and will always ensure that your requests are speedily dealt with. She can assist not only with the booking of the fishing charters but any other needs you may have from accommodation, transport and booking other local trips.


Roy and Louise are extremely customer orientated and will always go the extra mile to ensure you have a fantastic experience with Capullo Sportfishing whilst in Tamarindo. Tamarindo.
Roy's passion for fishing traces back to his youthful days, honing his fly fishing skills on the serene rivers and lochs of Scotland. His relocation to Asia allowed him to further explore and elevate his sport fishing prowess. This enduring love for fishing took a decisive turn when the duo decided to embrace the pristine beauty of a remote island in Fiji, running a resort dedicated to deep-sea fishing and diving adventures.
Expertise & Legacy: With decades of collective experience, from the waters of Scotland to the seas of Costa Rica, the team possesses unparalleled knowledge and skills in the realm of sport fishing. They've mastered the delicate balance of art and science in the craft, offering trips that are both educational and successful.

Customer-Centric Experience: Every detail, from the initial contact with Louise to the hands-on fishing guidance provided by the crew, is meticulously tailored to the individual guest. Their commitment to ensuring satisfaction goes beyond just the charter – it encompasses accommodation, transport, and other local adventures.

Passion & Dedication: Whether it's Roy's life-long love for fishing or Cheyenne's unmatched ability to spot fish, passion drives the Capullo Sportfishing crew. This is evident in the personalized techniques, the commitment to engaging clients in the fishing process, and the ever-present desire to offer the best fishing experience in Tamarindo.

Adventure & Exploration: The owner's journey from the rivers of Scotland, the deep seas of Fiji, to the vibrant waters of Tamarindo, Costa Rica, speaks of their adventurous spirit. They're always looking for the next horizon, the next technique, the next best spot to fish, ensuring guests get to experience the thrill of discovery.
Contact us and book a tour!